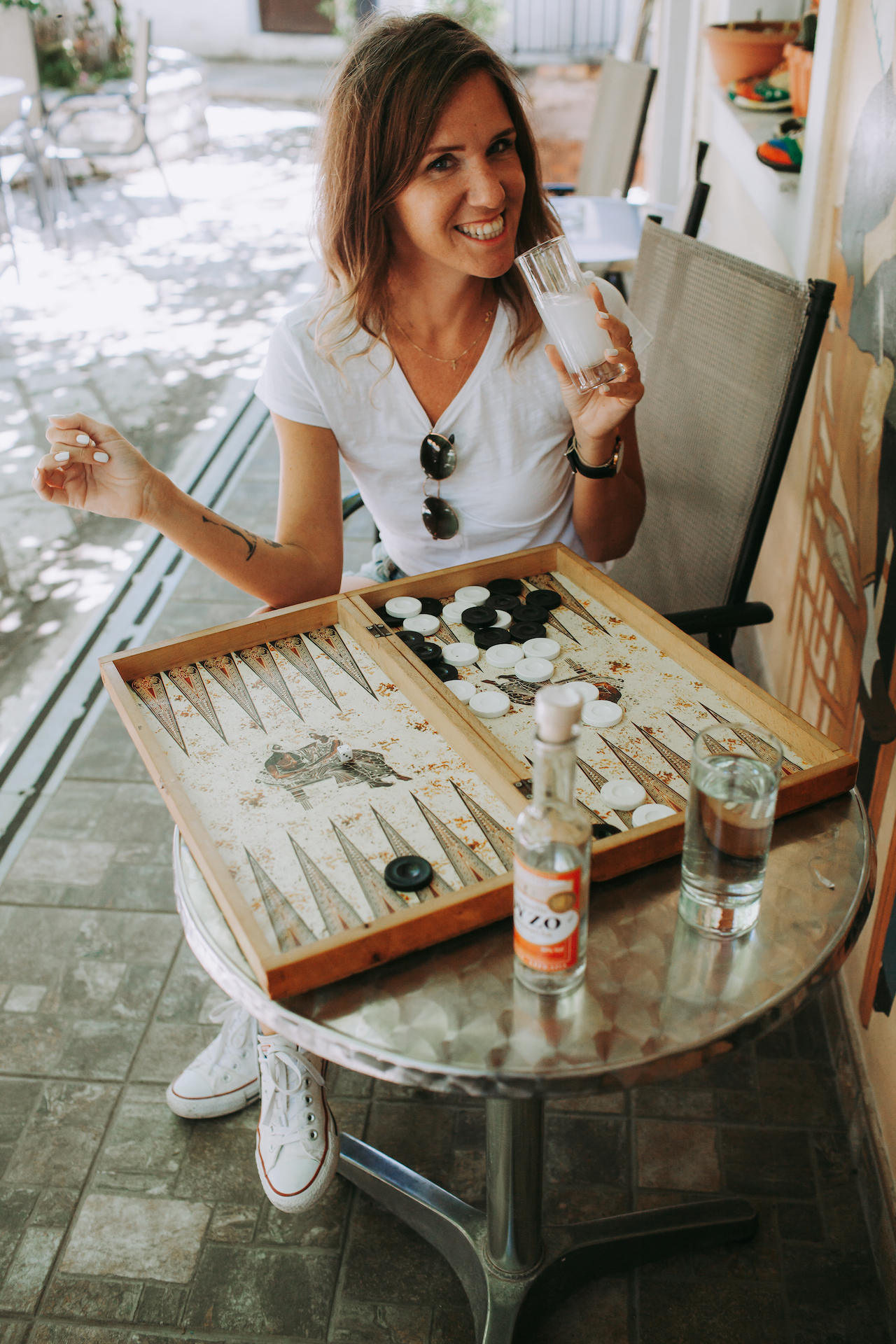 Hi everyone! My name is Andrea, which is not a typical Greek female name. It's because I am half Slovak and half Greek.  

After years I decided to come back to my Greek roots and I "anchored" here in Lefkada. 
I am here to introduce you this beautiful island which is also called Princess of Ionian islands. With my knowledge of breath-taking view spots, fantastic beaches, historical sites, places to visit, traditions, and after years of guiding experience here, I feel more local than the locals sometimes :)
Through the tour, I will share with you many fan facts I gathered from locals which no travel brochure can't offer you. I will take you to a place to swim in a crystal clear lagoon under local waterfalls, to one of the highest spots of the island, to the museum where you can travel in time for a moment, and many more. 

During the tours, we will visit "tavern" which is the name for traditional Greek family restaurant, where we will taste local products and cuisine, and we will have time to talk, to learn more about the island.

Each of my tours is unique and authentic and creating according to your preferences. 
During tours, we will also visit "tavern" which is a name for a traditional greek family restaurant, where we will taste local products and cuisine.
So are you ready to spend a day collecting beautiful memories?
Since your answer is Yes :) looking forward to SEA you soon on one of my tours.
From Lefkada with love,
Andy